Auction Calendar
Auction Starts: Monday, Mar. 19, 2018, 6:00PM EST
Full Truckload of Awesome Appliances this week! We've got a whole deal of Samsung Refrigerators, French Door, Side by Side, Bosch Frend Door, Stainless Stoves, Black Stoves, White Stoves, Smooth top and coil top Stoves, Apartment Stoves, Dishwasher, Several matching washer and dryer sets, really nice front load dryers, glass top washers, commercial washers, stand up freezer, chest freezer, mini glass top washer, maytag mini split air conditioner system, several mini fridges, wine coolers, and a whole deal of brand new window air conditioners...all brand new and working!

This is an AWESOME AUCTION...very nice product, and EVERYTHING has been tested and WORKING!

Everything Sells Regardless Of Price!!!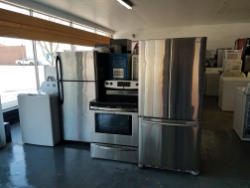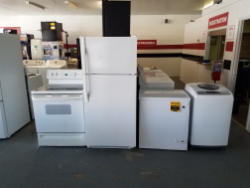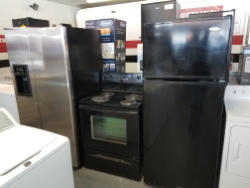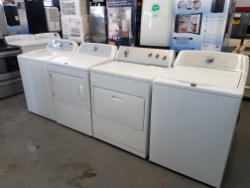 ---
Auction Starts: Monday, Mar. 26, 2018, 6:00PM EST
First Truckload ever of all JC Penney Domestics including comforter sets, memory foam mattress toppers, sheet sets, curtains, towels, bed in a bag sets, heated blankets, heated throws, accent pillows, and more!

Everything bedding and domestics will be on the auction!

Actual pictures will be posted when the auction is set up!

Everything Sells Regardless Of Price!!!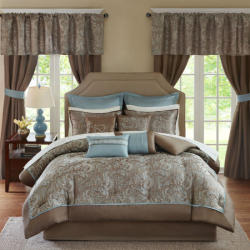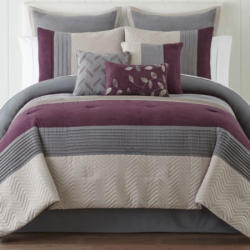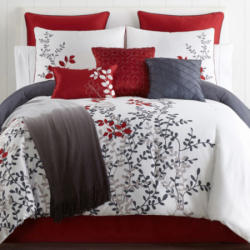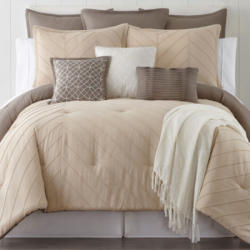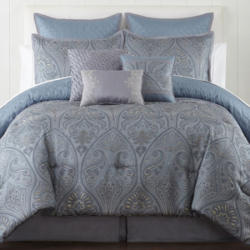 ---
Auction Starts: Monday, Apr. 2, 2018, 6:00PM EST
Huge Flooring Auction consisting of pallets of laminate flooring from Mohawk. Several colors and styles to choose from, several widths and thicknesses, and some flooring with padding attached. All flooring will be sold by the pallet full, not by square footage. Bring your measurements, and simply chose your colors and styles. We have over 50 pallets full of flooring, approximately 40,000 square feet. There are different amounts on each pallet, several pallets match in color and style so you can get just about any amount you wish depending on your choice of color. We have matching colors ranging from 150 square ft to over 1500 - 2000 square feet. There is plenty of flooring here!

We also have a several tables full of 5 gallon buckets of interior latex paint. This paint is excellent quality paint, some of the highest grade you can purchase from the big stores. The buckets have been delabeled from the stores, but we have attached color swatches to each bucket. This is great paint for any interior project, and you will find this is some of the best paint on the market. We have several colors to choose from, as well as lots of 5 gallon buckets!

We also have padding by the industrial roll that will be sold. This is the padding used to go under laminate flooring to give it cushion and support.

Everything Sells Regardless Of Price!!!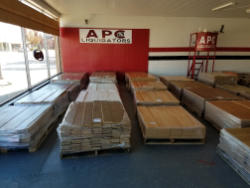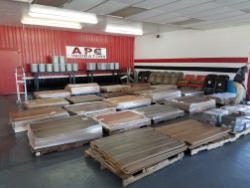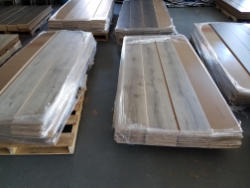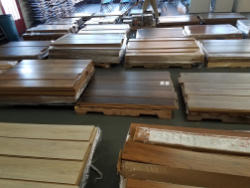 ---