Auction Calendar
Auction Starts: Monday, Nov. 20, 2017, 6:00PM EST
Bring your family, friends, and the kids to this Big Auction! This place is packed from top to bottom with a HUGE TRUCKLOAD of ALL BRAND NEW GOODS great for Christmas ahead of the big Black Friday Rush! No need to go stand in line or camp out to get great prices! We've got all the good stuff this week, including flat screen TVs, Surround Sound Packages, Big Pyle PA Speaker Systems, Little Giant Ladder, Telescopic Ladders, Garmin Fit Bands, Heat Belts, iGrow Hair Systems, Stainless Pots and Pans, Copper Pots and Pans, Wolfgang Puck Toaster Ovens, Fancy Coffee Makers, Big Metal Coolers, Big Boss Air Fryers, Portable Air Conditioner Units, Big Portable AC Unit with Heat, Dehumidifiers, Steam Vacs, Oreck Commercial Carpet Shampooer, Garment Steamers, Shoe Racks, Portable Ice Makers, Super Nice Toothbrush Systems, Nice Swivel Bar Chairs, By far the best luggage sets we have ever sold, Pet Cages, Automatic Pool Cleaner, Floating Pool Skimmers, Deep Fryers, All types of Comforter and Quilt Sets, Super Nice Hotel Sheet Sets, Several Fitbit Sets, All types of pet beds, Mixing Bowls, Knife Sets, Pot Sets, Football Jugs, Dallas Cornhole Set, Scooters, Exercise Equipment, Indoor Stovetop Grills, heart rate monitors, Bidets, xhoses, and way too much more to list on the tables and floor.

Plus, we have over 200 pairs of high end men's and ladies shoes, including several pairs of the brand new HUNTER boots! We've got all types of shoes, boots, sandals, and in all colors and sizes. Come check these out, as every single pair is brand new in the boxes!

This is an auction I am really excited about! This auction is a great kickoff for your holiday shopping, and I am proud to have this load for you to bid and get it. Remember, bring the whole gang to this one, as it is going to take some time to sell all this stuff!


Everything Sells Regardless Of Price!!!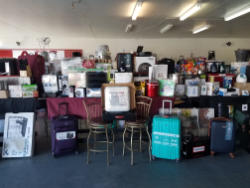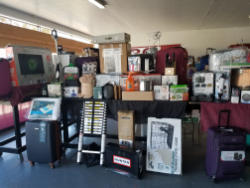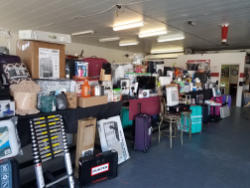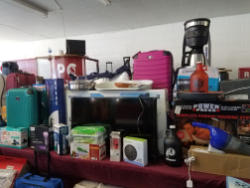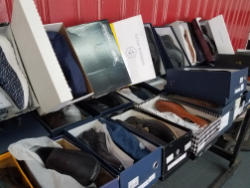 ---