Auction Calendar
Auction Starts: Monday, Feb. 27, 2017, 6:00PM EST
This is BIG truckload of Major Appliances, and it is full of really nice stuff! Expect to see Several Stainless Steel French Door and Side by Side Refrigerators, Stainless Steel Stoves including Samsung, Smooth Top Stoves in Black and White, Coil Top Stoves, Apartment Sized Stoves, White Refrigerators, Stainless Steel Upright Freezer, Large and Medium Sized Upright Freezers, Chest Freezers, Glass Top Bravos and Whirlpool Washing Machines, Stackable Washer and Dryer Combo, Slide in Stainless Steel Stove, Front Load Dryers, Top Load Washer and Dryer Sets, Wine Coolers, Mini Fridges....

and we have some more NEW and Really Nice Samsung Washing Machines including Glass Top and Glass Top with the SINK inside!

This is an AWESOME AUCTION...very nice product, and EVERYTHING has been tested and WORKING!

Everything Sells Regardless Of Price!!!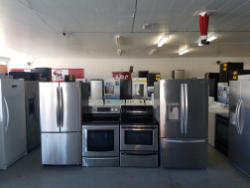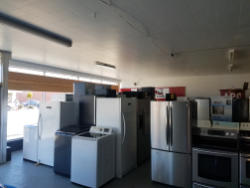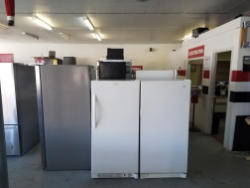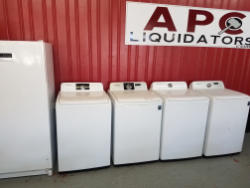 ---