Auction Calendar
Auction Starts: Monday, Aug. 1, 2016, 6:00PM EST
Super Nice Tool Auction from HD.com! Expect to see Ridgid Shop Vacs, Ridgid Cordless Drill Sets, Gas Chainsaws, Gas Weedeaters, Gas Blowers, Gas Backpack Blowers, Dewalt Table Saws, Ridgid Contractor Tile Saws, Ridgid Compound Miter Saws, Electric Lawn Mowers, Gas Lawn Mowers, Dewalt Tool Stands, Socket Sets, Electric Pressure Washers, Surface Cleaners, Porter Cable Air Compressors, Small Pancake Air Compressors, Wheel Barrels, All types of Ryobi Cordless Tool Sets, Tool Boxes, Pole Saws, Hedge Trimmers, Gas Hedge Trimmers, and tons more! This will be a huge re-opening auction after a 2 week shutdown for painting, maintenance, and vacation!

Please come early, so we can start early! Would love to have a packed house early so we can get this awesome auction underway!

Everything Sells Regardless Of Price!!!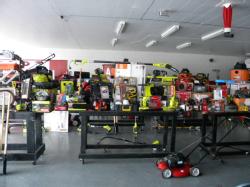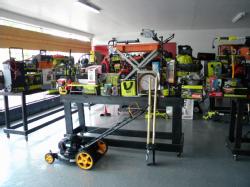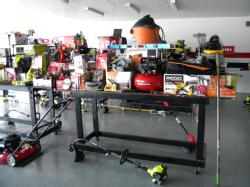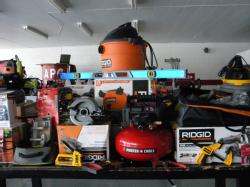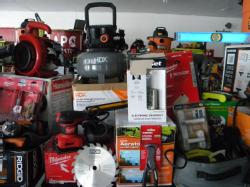 ---