Auction Calendar
Auction Starts: Monday, Apr. 24, 2017, 6:00PM EST
Big Auction this week with something for everyone! First, we have another batch of the bicycles, approximately 100 or so really nice bikes. From kid's bikes, mountain bikes, beach bikes, to big cruisers. Some unique and one of a kind style bikes as well! We also have a huge batch of fishing equipment, mostly rod and reel combos. Estimate between 200-300 complete combos for freshwater and saltwater fishing. Also, several single rods, bream busters, and single reels will be sold as well. We also have several tables full of tools including sliding compound miter saws, big tile saws, gas powered air compressors, belt driven air compressors, table saws, jump starts, pancake air compressors, metal band saws, wire welders, hydraulic jacks, racing jacks, battery chargers, cordless drill sets, chain hoists, wenches, and more. Finally, we have 3 tables completely full of high end watches and jewelry. This is a new shipment of this jewelry and it includes watches by Bulova, Citizen Eco Drive, Steinhauser, Seiko, Pulsar, Armitron, Geneve, and tons more!

This is an awesome auction this week! We really tried to put something everyone would have an interest in! Everthing is tested and working, most of which is brand new merchandise! Please bring your truck and trailer.


Everything Sells Regardless Of Price!!!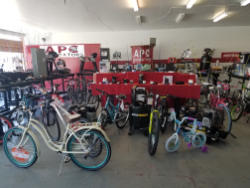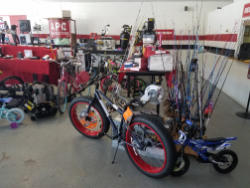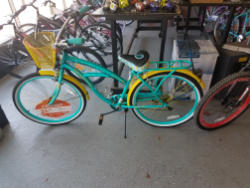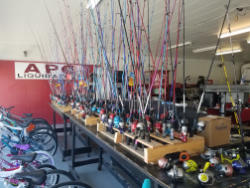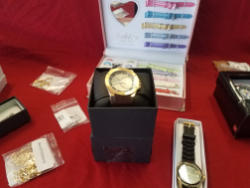 ---
Auction Starts: Saturday, Apr. 29, 2017, 10:00AM EST
APC Liquidators has been contracted to liquidate all the inventory, store fixtures, personal property, and all assets excluding the real estate for Allen's Hardware Store, Allen's Magnavox, and Gerry Allen personally! This auction will be onsite at the hardware store, located at 1204 N 1st Ave, Dillon, SC 29536.

Items include THE LARGEST BOLT BIN in Dillon County. This historic bolt bin is packed jam full of thousands of nuts, bolts, fasteners, attachments and more! Over 100 bolt bins, each bin containing at least 6 compartments packed full! There is no telling how many bolts are present.

Also, Benjamin Moore Paints, Painting hardware, plumbing fixtures, electrical supplies, small engine repair, lawn and garden supplies and tools, paint mixers, paint shakers, 5 gallon paint shaker, stanley displays full of stanley hardware, gardening tools, light fixtures, bulbs, ballasts, rotating nail bin, scales, gardening seed scales, mopeds, segways, sinks, cabinet hardware, key machine, cash registers, filing cabinets, display shelving, display racks, case knife displays, glass displays, brand new appliances from the appliance store including stoves, deep freezers, drop ins, double wall ovens, wine coolers, wall heaters, windows, piping, power tools, and more!

This auction will be held on location at the hardware store beginning at 10am. Preview from 9am until auction starts! Plenty of parking, concessions, and help loading your purchases will be onsite. There will be some big, heavy items sold, so please bring your truck and trailer if possible. Everything must be removed from store no later that Sunday, April 30th at 5pm!

Everything Sells Regardless Of Price!!!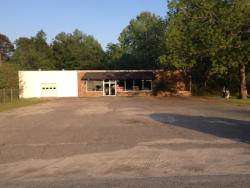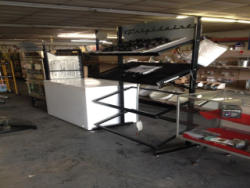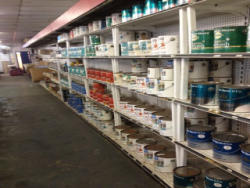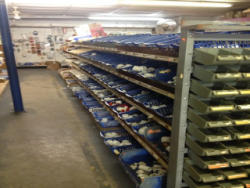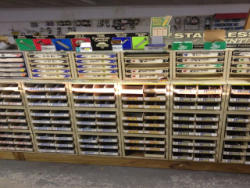 ---
Auction Starts: Monday, May. 1, 2017, 6:00PM EST
Big Awesome Truckload of Appliances this week including several French Door Refrigerators, Stainless Steel Refrigerators, Side by Side Refrigerators, Top / Bottom Refrigerators, Stainless Steel Smooth Top Stove, Black Coil Top Stoves, Several Apartment Style Stoves, Several Large Upright Freezers, Glass Top Samsung Washing Machines with the built in Sink, Several Matching Washer Dryer Sets, Chest Deep Freezers, Tankless Hot Water Heaters, Tables full of Mini Refrigerators, and tons more!


This is an AWESOME AUCTION...very nice product, and EVERYTHING has been tested and WORKING!

Everything Sells Regardless Of Price!!!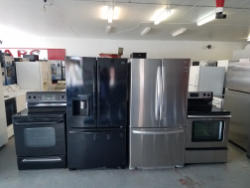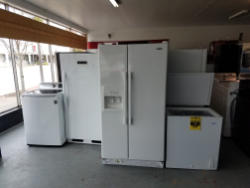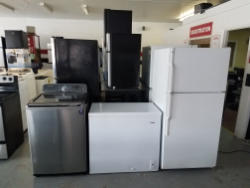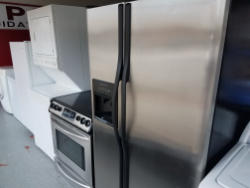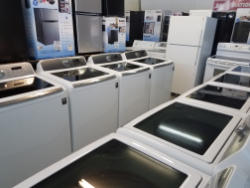 ---