Auction Calendar
Auction Starts: Monday, Aug. 22, 2016, 6:00PM EST
Brand New Load of Industrial Tools, Ag Tools, and Shop Tools this week from a new vendor. First ever load like this one!

Expect to see boat trailers, 5x8 trailers, 4x8 trailers, metal band saws, industrial pipe threader, huge pto spreader for your tractor, harrow rakes, drags, 3 point hitches, cutting torch hoses and reels, power cord reals, hose reals, 1400 lb garden trailers, dump trailers, 10 ton log splitters, diesel fuel refilling stations, gigantic socket sets for tractors, 3 ton arbor presses, floor drill presses, metal break and shear combo, automatic swing gate openers, sausage stuffers, french fry cutters, big propane deep fryers, hydraulic controllers, back up camers, drill bit sets, log grapplers, plier sets, lawn mower trailers, drywall carts, big platform carts, and tons more!

Bring your truck and trailer...this stuff is HEAVY!

Everything Sells Regardless Of Price!!!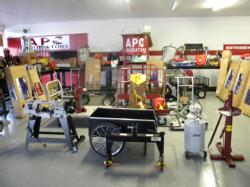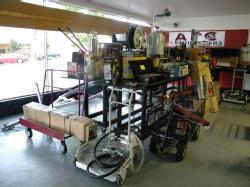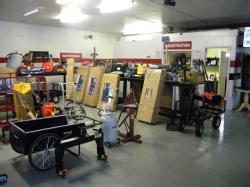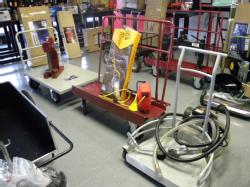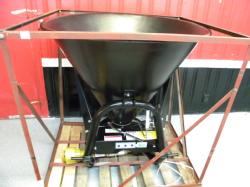 ---