Auction Calendar
Auction Starts: Monday, Dec. 5, 2016, 6:00PM EST
This is one of the best loads of appliances to date! Lots of big nice refrigerators, front load washers, glass top washers, front load dryers, stackable washer & dryer units, chest deep freezers, upright deep freezers, glass top stoves, coil top stoves, wine coolers, mini fridges and tons more!

If you need appliances for your new home, shop, rental property or whatever the case, we have some of the nicest around! Whirlpool Gold Stainless Steel French Door Fridge with the 3rd Drawer (Ice & Water in the door), Samsung Black French Door Fridge, Samsung Black Freezer bottom Fridges, White Whirlpool Gold French Door Fridge, Stainless GE Bottom Freezer Fridge, GE Stainless Side by Side Fridge, White Bottom Freezer Fridge, Several Stainless Steel Smooth Top Stoves, LG Glass Top Washers, Samsung Glass Top Washers...and just an AMAZING Appliance Auction.

Get here early...these auctions go fast....and the get you a deal!

Please do your measurements and be ready to bid and haul away! We will sell it all no matter the price!

Everything Sells Regardless Of Price!!!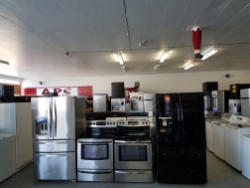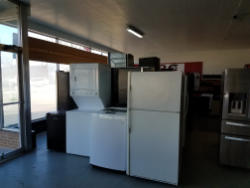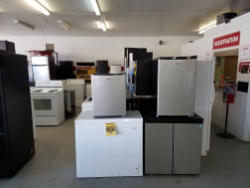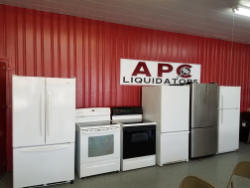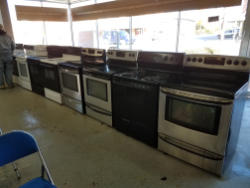 ---