Auction Calendar
Auction Starts: Monday, Nov. 23, 2015, 6:00PM EST
Part 2 of the BIG SEARS LOAD that arrived as a pilot load. This week is much bigger than last, and has lots more tools on it. Plus, we have general merchandise and patio furniture as well.

Expect to see Big Diehard Battery Chargers, Brand New Stainless Gas Grills, Wicker Patio Furniture, Patio Swings with Canopies, Lots of Window Air Coniditioners up to 25k btu, Portable Air Conditioners, Dehumidifiers, Craftsman Infrared Heaters, Big Smoker Charcoal Grills, Sandblasting Kits, Several Craftsman Cordless Drills, Lots of Craftsman Impact Wrenches, Tool Boxes, Diehard Jumpstarts, Craftsman Routers and Router Tables, Craftsman Work Tables, Creeper Seats, Craftsman Stools, Gas Chainsaws including Craftsman, Poulan, and Husqvarna, Garbage Disposals, Big Craftsman Storage Building, All Types of Crafstmsan Hand Tools and Worklights, Gas Hedge Trimmers, Some EGO Lawnmowers, Chainsaws, hedgetrimmers, and blowers, Craftsman Lawn Sweepers, Microwave Hood Ovens, Retractable Hose Reels, Craftsman Shop Vacs, Saw Horses, All type of yard tools, Aerators, Spreaders, and Blades for your Garden Tractor, Solar Lights, Gas Weedeaters, and tons more!

Get here early, preview the auction, and bring your truck!


Everything Sells Regardless Of Price!!!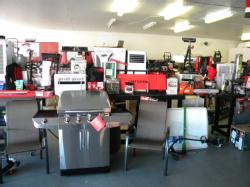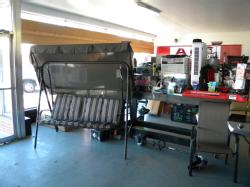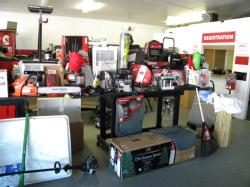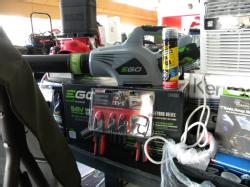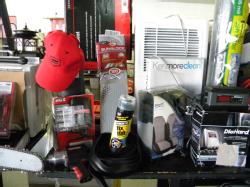 ---
Auction Starts: Monday, Nov. 30, 2015, 6:00PM EST
Full Truckload of Patio Furniture from a High End Retailer! Wicker Chair and Ottoman Sets, Patio Table and Chair Sets, Patio Rugs of all shapes and sizes, Welcome Mats, All types of Welder Wrought Iron Yard Ornaments, Solar Lanterns and Solar Lights, Solar Candles, Huge Patio Umbrellas including those that overhand with the base, Umbrella Bases, Chaise Lounge Chairs, Zero Gravity Chairs, Loveseat and Ottomans, Rocking Loveseats, Adirondack Chairs and stools, Complete Patio Bar Set with Stools, Beautiful Light Up Fountain, Pool Basketball Sets, Wicker Patio Lamps, Patio Fire Pits, Lake Trampoline with Slide, Lots of Wrought Iron Rocking Chairs, and tons more!

This will be an INDOOR and OUTDOOR auction as this truckload is so huge our building cannot hold it. And, at the time of this posting, we are still putting patio furniture together for the auction!

Everything Sells Regardless Of Price!!!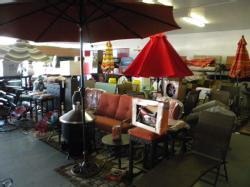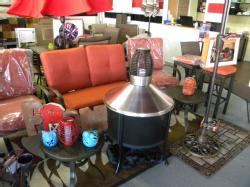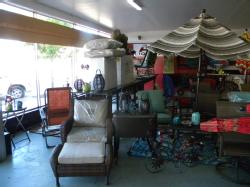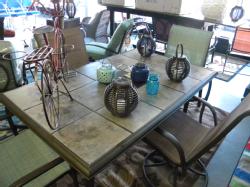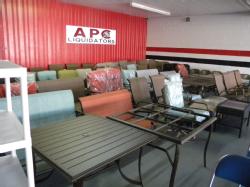 ---
Auction Starts: Monday, Dec. 7, 2015, 6:00PM EST
Full Truckload of Major Appliances both from Home Depot and Time Share Units! Over 125 appliances to be sold Monday Night to the HIGHEST BIDDER and everything is working FLAWLESSLY!

Expect to see Top Bottom Refrigerators, Stainless Refrigerators, Mini Fridges, Wine Chillers, Chest Deep Freezers, Electric Dryers, Electric Stoves, Apartment Stoves, Dishwashers in Stainless, Black, Bisque, Counter Top Microwaves, Microwave Hood Ovens, Stove Hoods, Brand New Window Air Conditioners, Brand New Portable Self Evaporating Air Conditioners up to 14,000 btu, Drop In Stove Tops in both electric glass top and stainless gas, and more! Our building is full, so please bring your truck and trailer so you can haul all the appliances away Monday Night! These are great for your own house or rental properties! Everything is working!

Everything Sells Regardless Of Price!!!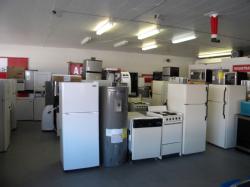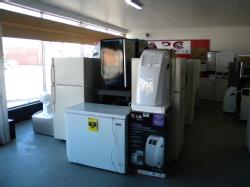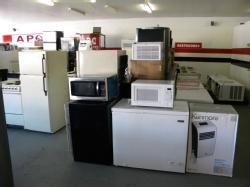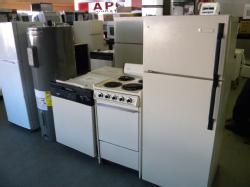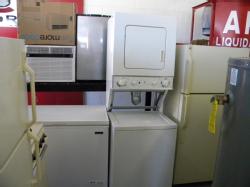 ---